Messianic Jewish Ministries

"Now more than ever, Jewish people are coming to the realization that God has the final say, and 2000 years ago God revealed Jesus as the Jewish Messiah and Messiah of the world.  Jews do not have another way to heaven--they too need to hear the Good News, and it is our responsibility to proclaim it to them."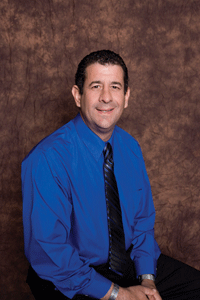 Messianic Jewish Facilitator
Rabbi Jack Zimmerman,  Messianic Jewish Ministries Facilitator is accountable to the Multicultural ministries USA/Canada regional office and his primary function is to implement the agreed-upon policies and strategies for evangelism and strengthening of existing structures on the various districts of the Church of the Nazarene. Click here to read how this is accomplished.  Please  contact Rabbi Jack Zimmerman regarding Messianic Jewish Ministries.

Unique Mission
Messianic Jewish Ministries: "exists to support districts, pastors, local churches, and leaders in the task of making Christlike disciples among Jewish people in the U.S. and Canada." It also endeavors to: Encourage the development of strategy, initiative, and resources to reach the USA/Canada mission field through the visionary leadership of an Messianic Jewish Mission Facilitator.
Ministry Resources
Jewish Voice
Jewish Holiday Dates
Wesleyan Holiness Library
Multicultural Ministries - USA/Canada Region's 5 Strategic Priorities
M15 - How to Reach Jewish People With the Good News of Yeshua - Jack Zimmerman
To order at Gospel Tracts in English or additional languages contact tracts@gospeltracts.us.